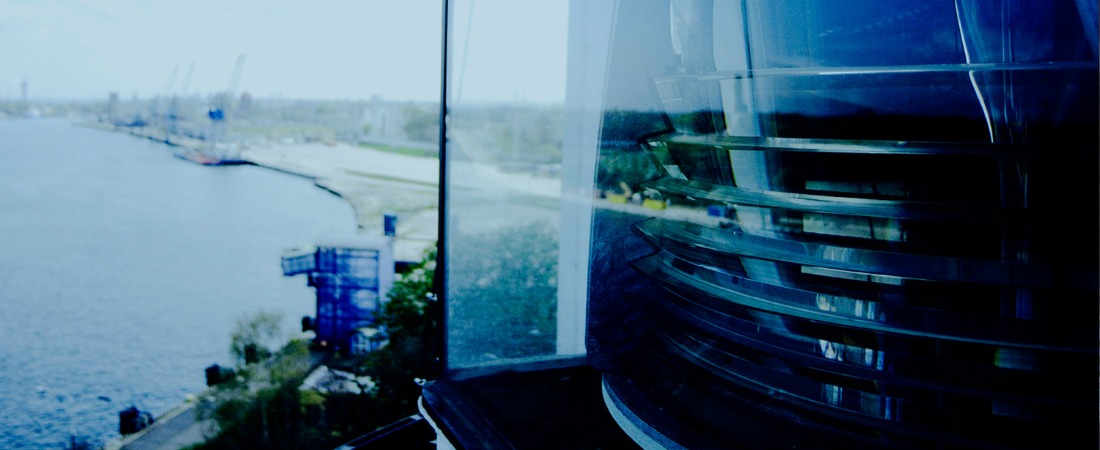 YOU ARE INVITED TO VISIT THE LIGHTHOUSE
  The lighthouse at Nowy Port is one of the most attractive marine lighthouses in Northern Europe (geographical location 54°24'28"N, 18°39'50"E). It measures 27 metres in height, was built in 1893 and came into operation in 1894. Legend has it that it is a twin of the lighthouse in Cleveland, Ohio, the most beautiful of marine lighthouses in America. It was the first lighthouse on the Baltic to use electric light.
WHEN ON A VISIT TO THE LIGHTHOUSE YOU MAY SEE THE FOLLOWING:
– the interior with beautifully preserved historical optical devices
– the marvellous view from the top of the building over the port of Gdańsk, Westerplatte and the entire Bay of Gdańsk as far as Gdynia and Hel
– a fascinating exhibition about lighthouses and listen to the story of Lighthouse Keeper Jacek Michalak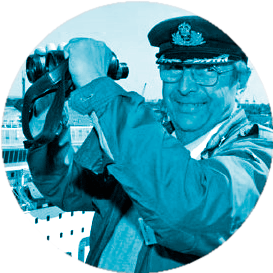 Iinvite you to come and visite my lighthouse                                                                                   – Jacek Michalak, Lighthouse Keeper
YOU ARE INVITED TO VISIT THE LIGHTHOUSE:
28th April  – 31th August 2018:
Daily  10:00 – 19:00
1st-30th September 2018:
Saturdays and Sundays  10:00 – 17:00
Organised groups of 10 or more people – daily by prior appointment tel. +48 693 125 932 
We speak English, French and German.
ADMISSION TICKETS:
PAYMENT CASH ONLY.
– Normal ticket 10 zł
– Concessionary ticket 6 zł*
– A 30% reduction on a ticket to the lighthouse is offered to passengers of the vintage tram and water tram.
Reductions are available on production of the following:
– a Turist Card  (city of Gdańsk).
*The following are eligible for concessionary tickets: children, students up to the age of 26, pensioners, those on income support and those registered as disabled.
"KORONA STAREGO GDAŃSKA" (THE CROWN OF OLD GDAŃSK)
In visiting Gdańsk Nowy Port Lighthouse you may join the "Korona Starego Gdańska" programme and obtain a special booklet in which you can collect stamps from all the sights of Gdańsk, including our lighthouse, that take points under the programme. You may then acquire the attractive badge for "Crown Winners of Old Gdańsk.
Further information…
THE "BLIZA" LIGHTHOUSE LOVERS' TOURIST BADGE
Admirers of marine lighthouses can take part in a project organised by the Society of Friends of the National Maritime Museum, Gdańsk and the Gdańsk Nowy Port Lighthouse and set off to complete further stages in the Lighthouse Lovers' Tourist Badge.
Further information…